| | | |
| --- | --- | --- |
| | Our mission is to apply technical knowledge and skills to solve pressing challenges in developing nations, while providing SCU students with real world project experience. Specifically, the SCU chapter focuses on educating the whole engineer, with emphasis on social justice and engineering with a mission. | |
About us

Engineers Without Borders - Santa Clara University (EWB-SCU) engages undergraduate students in real life engineering work to address the world's most pressing needs. With over thirty active student members and two faculty advisors, our organization emphasizes educating the whole person through project based learning.

With an active long-term project in Nyange, Rwanda, students experience the entire project process, from need finding to implementation. Throughout the academic year, students communicate with the partner community to address their needs, design and prototype solutions, and iterate and test designs. These projects, though entirely student run, are held to the EWB National model and on-campus faculty reviews. This ensures project sustainability, and reinforces the importance of thorough design practices.

Each summer, select students are given the opportunity to travel internationally with Engineers Without Borders. Annual EWB-SCU trips to Rwanda are project based, requiring students to work through engineering problems in the field. This experience is invaluable for students, all of which return from Rwanda with teamwork strategies and skills that will be applied in the real world.

| | | | |
| --- | --- | --- | --- |
| | Since 2014, EWB-SCU has worked with a small tile making cooperative in Nyange, Rwanda to improve the efficiency of their roof-tile making process. The community was originally introduced to EWB-SCU through university connections and our NGO, PICO Rwanda. Since 2015 the team has conducted three trips to the community, including the implementation of two tile presses and a clay mixer. The EWB-SCU team is now designing an easy and efficient method that can be used to move clay from its source to site of processing. | | |
Our Team

Advisor

Dr. Tonya Nilsson

tnilsson@scu.edu

​

President

Shiyin Lim

slim1@scu.edu

Vice President

Jonathan Borst

jborst@scu.edu

​​
​Secretary

Jada Paddock

Treasurer

Benjamin Mahony

​

Webmaster

Casey Xuereb

Event Coordinators
Josh Seo & Isabella Morales

Engineering Prime Minister
David Gilbert

Education Prime Minister
Katie Neighbors

Education Minister
Lindsay McConville

Public Relations Prime Minister
Lauren Serfas

Public Relations Minister
Megan Sauter


Invest in EWB
Here's how to donate!

1. Click on

this

page

2. Indicate amount you would like to donate.

​3.

​Please select "Engineers Without Borders" for Designation.
Contact Us
| | |
| --- | --- |
| | Fill this form out and we'll get back to as you soon as possible! |
Powered by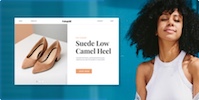 Create your own unique website with customizable templates.